School Fund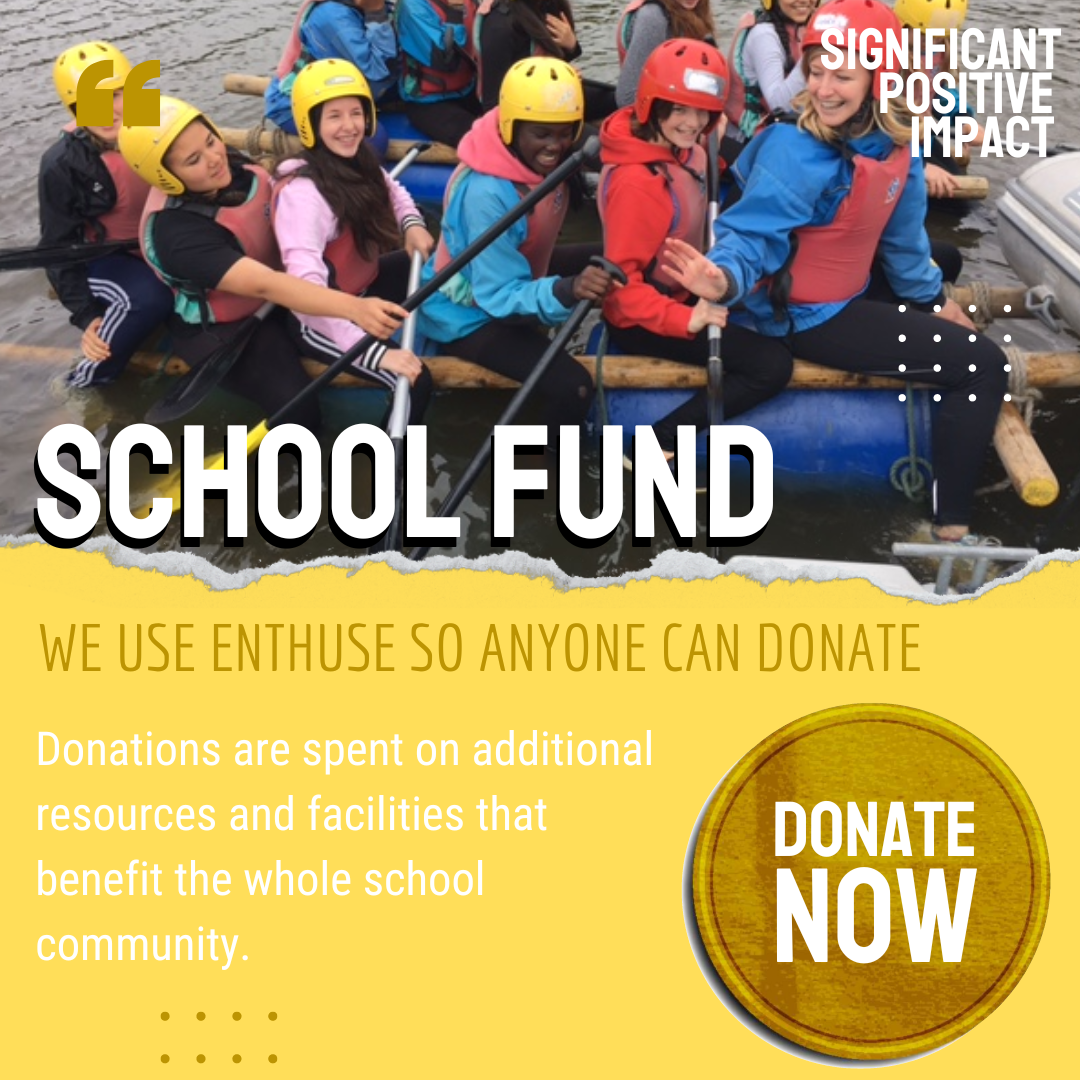 Donate now
We are very proud of Coombe and very much value the education our daughters and sons receive here.
Voluntary contributions, whether large or small, are spent on additional resources and facilities that benefit the whole school community. The generous contributions of parents have, over a number of years, made a significant positive impact on the development of the whole school environment. Over the past few years, the school fund has been spent on a range of extra-curricular activities such as:
on the sports field,

in the performance arts,

the upkeep of the school minibuses,

purchasing of additional ICT and Duke of Edinburgh Award equipment and additional resources for departments.
School fund supports the provision of educational resources and extra-curricular activities. At times, school fund may also be used to support the provision of uniform items for disadvantaged students to enable everyone to flourish within our setting.
We will keep updating our community with how school funds are being used via our website, social media platforms and newsletters.
We use a fundraising platform facilitated by Enthuse to receive donations - these can be one off payments or set up as monthly direct debits (the Enthuse checkouts offer a range of options for payments and the school receives 100% of the donations).
We encourage all parents/carers to give to the Voluntary Scheme and our fundraising platform is now open to the wider public which means extended family members, friends and other members of the community can also donate via this website.
For our families, the current suggested contribution is £120 per year per household (£10 per month). Many donors support at a higher level than this already and others are contributing what they can. It is all appreciated equally and the benefits are immense. Many employers may have fund-matching schemes in place and accordingly, if this is available to you, please do contact the finance office to put this in place with your employer.
The Coombe Academy Trust is a recognised charity for tax purposes which enables us to reclaim the tax (at 25p in the £) on all donations which are "Gift Aided", and provides the Fund with a vital source of extra income at no additional cost to parents. To "Gift Aid" your donation, please tick the box at the checkout and you will be asked to provide some details in order for the gift aid to be processed. If at any time you want to cancel this declaration, change your name or home address, or no longer pay sufficient tax on your income and/or capital gains for the gift aid to be claimed, you should cancel the existing recurring payment and set up a new one without Gift Aid. You can do this by following the guide here.
We are aware that in these challenging financial times it can be difficult for families and other donors to find extra funding and we do not wish to put pressure on anyone in financial difficulty. Please be assured that all contributions are strictly confidential between you and the school, and of course we respect your right to alter contributions at any time due to a change in circumstance.
All contributions received are very much appreciated and provide tangible benefits for the school to deliver the best possible learning environment and education for our pupils.
Thank you for your continued support.
Yours faithfully,
Emily Barns
Headteacher