PFA
YOUR DAUGHTER, OUR SCHOOL, THEIR FUTURE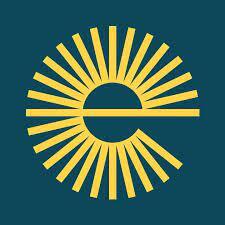 Click here to sign up
Easy Fundraising at no cost to you!
You can support Coombe Boys PFA when you are shopping at absolutely no cost to you! Simply sign up to easyfundraising and set Coombe Girls PFA as your beneficiary charity. When you shop online, click through to retailers from the easyfundraising site and we'll get free money!
The PFA has a vital role, supporting the staff and pupils by raising money to buy additional equipment for the school. It is open to all parents and carers, with a small friendly committee and an enthusiastic group of helpers.
Through our staff representative, we receive wish lists from all departments, and we also involve the School Council.
We raise money through community events such as raffles, Quiz Nights, second hand uniform sales, pop up stalls, silent auctions etc. We are always looking for new ideas for fundraising and support from businesses for raffle prizes/sponsorship and always welcome help to run events.
If many give a little of their time, we can do more for our children, but if you are unable to do this you can contribute through one of our targeted fundraising projects through Justgiving or through matched funding via your employer.
Here's where some of the funds went last year:
Piano Restoration Project

Pasta Making Equipment

MUGA refurbishment

'Big Read' Books

Sports Equipment

Pottery Kiln Repairs/Maintenance

Coombe Wildlife Garden
#SocialSpaces - Our Story
Our children need space at school where they can hang out and nurture their friendships. Over the Summer term the PFA have committed to putting our fundraising resources behind an ambitious plan to transform/improve the outdoor social provision for all students; part of a bigger refurbishment of the Quad that the school aims to create later in the year.
"Because of you, I laugh a little harder, cry a little less and smile a little more!"
Best friends. Besties. Our children thrive on their friendships and need the space at school where they can hang out to nurture their friendships.
We need your help to create this space, by funding new and improved, sheltered, outdoor seating, which will contribute to the comfort and well-being of students at school.
Right now you can help by making a donation to this great project.by following this link to our JustGiving fundraising page #SocialSpaces - click here to donate
Here, you can find out more about the exciting plan. We appreciate any amount you can give, large or small, the more of us who contribute, the faster we can make it happen!
Once completed, this area will provide additional sheltered seating for approximately 180 pupils. At the moment, this work is planned for the Summer term, so let's see what we can do to help the school reach this goal!
Thank you so much for your support,
Coombe Girls Parents' & Friends' Association
Committee
CHAIR/CO-CHAIR
Vasanthi Kakatsos
TREASURER
Simon Curry
SECRETARY
Kristina Nordsten
CLASSLIST COORDINATOR
Bettina Leitner
2ND HAND UNIFORM COORDINATOR
Cathy Dalton
MARKETING & COMMUNICATIONS
Currently vacant*
* Please contact [email protected] if you're interested in these positions and joining our lovely team.
Meetings and contact details
We meet as a minimum every term at 6.30pm in the six-form building, Wilson Block, by the Darley Drive entrance.
Alternatively you can join meetings virtually.
Committee meetings for 2022/23 are scheduled for:
● 10th January
● 28th February
● 9th May
● 13th June.
If you can't make the meetings (which are short and never dull!), but would like to help with specific activities, suggest ideas or just want some friendly advice… please contact us at [email protected]
Dates for Diary
Non Uniform Day (Ugly Sweater theme)
Friday 2nd December
2nd Hand Uniform Sales
● Friday 18th November
● Friday 13th January
● Friday 24th March
● Friday 12th May
● Friday 30th June
All key dates are available on Classlist https://app.classlist.com/ and communicated via Parent emails.